We are so excited to announce a special visit by Grateful 4 Grace to Better Farm this year in order to help us with some sustainable building projects on the property. The non-profit group travels all over to offer helping hands on projects that further a sustainable mission. From their website:
Combining our love for humanity and the love we have for our planet, we have set out to help others help others become more consciously sustainable. With the universe as our guide we plan to gather in effort to grow our sustainable-minded collective consciousness that will produce what we consider to be a balanced environment that all species can live harmoniously with. To accomplish this we are traveling across the world helpingintentional communities and organizations that are currently helping with similar causes become self-sustainable.
Twenty people from Grateful 4 Grace will be staying at Better Farm from June 27-July 3 to help us construct an amenities station next to the Art Barn with compost toilets and solar showers fed by rainwater. If time permits, we'll even break ground on a yurt that will house Better Radio. The public is invited to help us on this project! To sign up, just email info@betterfarm.org. Here are some ideas we're looking at for inspiration: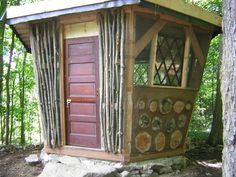 Grateful 4 Grace is fundraising to help them cover their caravanning costs with these T-shirts:
T-shirts cost $21 and directly contribute to keeping the RV caravan on the road, the bellies fed, and the tour seamless. To buy a shirt, click here, enter $21 in the donation amount, and remit payment. Then, be sure to email pa1nt1ng1tgreen1@gmail.com with your size preference(small-5x) and the address you would like it sent to.
To come out at any time during Grateful 4 Grace's stay at Better Farm, email info@betterfarm.org to sign up as a helper.